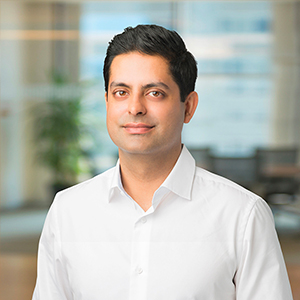 Sunny is a founder and partner, and invests across both consumer and enterprise tech, with a particular interest in content infrastructure, ecommerce, and retail tech. He serves on the boards of portfolio companies Drifter Entertainment, MomentFeed and Nativo.  He also works closely with past portfolio companies Cruise (acq. by General Motors) and Phoenix Labs (acq. by SEA Garena), and served as an observer on the boards of both Grow Mobile (acq. by Perion, Inc.) and Tenor (acq. by Google).  He was also responsible for incubating Skale Networks at Signia and leading the fund's blockchain thesis.
Sunny has published over 100 entrepreneurship and fundraising related opinion articles across all major tech and business press outlets and has regularly been featured on Bloomberg Business television as an expert on consumer tech.  He has been voted a 'Rising Star in Venture Capital' by The Wall Street Journal and as one of LinkedIn's 'Top Voices in Venture Capital & Entrepreneurship' for two consecutive years.
Prior to Signia, Sunny co-founded one of the App Store's first  mobile apps (named Barstool) while at business school and was the first employee at a venture backed startup that spun out of Warner Bros-owned New Line Cinema, working directly for the Lord of the Rings producers on new PC and mobile gaming products.  He also made several investments as an associate for JB and Tony Pritzker's family office, worked in corporate strategy for Warner Bros in Los Angeles, and was a tech investment banker at Rothschild in London.
Sunny was born and raised in England and obtained his BA in Economics & Management from Oxford University and a MSc in International Relations & History from the London School of Economics (LSE), where he graduated with distinction.  He then went on to obtain his MBA, majoring in marketing, from the Kellogg School of Management.

Quick Facts
Sunny lived in the UK, US and France as a child and played competitive tennis in high school and college
He is a huge Lord of the Rings, Star Wars, Marvel/DC Comics, and Mortal Kombat fan and goes to Comic Con in San Diego every year
He LOVES dogs and grew up with black and yellow Labradors, and is now looking to get a Spanador – a spaniel/lab mix that grows up to look like a tiny Labrador for its entire life