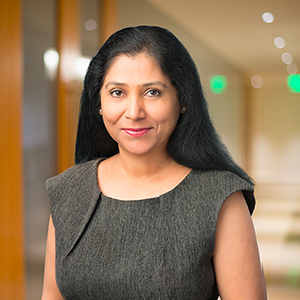 Anagha is a finance executive leading finance and accounting functions, with 24 years of experience in Silicon Valley, 16 of them with start-ups. She co-founded Internet Information Systems, one of the earliest Internet companies developing and hosting websites in 1994, before most businesses had websites. In 1997 she co-founded Metamata, Inc., a Java software tools company which culminated in a cash acquisition. She went on to leverage her core finance skills and her start-up expertise to help other VC-funded companies at various stages. Most recently, she was Vice President of Finance and Accounting at Cox Digital Solutions after the acquisition of Adify Corporation by Cox. She joined Adify as the first finance person at the online advertising platform startup. Over five years, she built the accounting and finance functions from the ground up, scaling through funding rounds and the eventual acquisition. Prior to her string of start-up experiences, Ms. Raje spent five years with Sun Microsystems in corporate finance, treasury and controller functions.
She holds an MBA from the Stanford University Graduate School of Business. She also has B.S. and M.S. degrees in finance and accounting as well as certification as a Chartered Accountant in India.
Quick Facts
While Anagha claims to prefer watching tennis rather than playing, she impressed the team with her mad serving skills at the last team retreat.
Growing up in an armed forces family in India, she had to move 11 times before graduating high school.
She wishes she had time to practice Kathak, a form of Indian classical dance she trained in years ago.