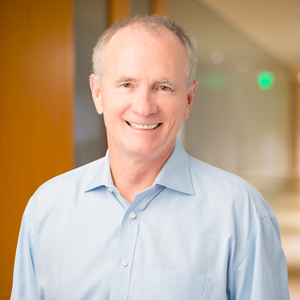 Rick is an entrepreneur and investor with a passion for identifying new technology, consumer trends, and investment opportunities. As one of the most successful technology investors and entrepreneurs, Rick co-founded Funzio (acquired by GREE in 2012), Playdom (acquired by The Walt Disney Company in 2010), Adify (acquired by Cox in 2008), and Flycast (IPO in 1999 and acquired by CMGI in 2000). He was the first engineer at Octel Communications (IPO in 1987 and sold to Lucent in 1997).
As he was completing his MBA, Rick founded Flycast in 1996, the first online advertising network, and served as its Chairman and CEO.  Flycast provided a Web-based advertising solution for response-oriented advertisers, direct marketers, and electronic commerce companies.  After the IPO in 1999, Flycast was acquired by CMGI in 2000.  In the summer of 2005, Larry Braitman, Russ Fradin and Rick co-founded Adify.  Adify's founders had previously worked together at Flycast and they launched Adify's first product, Adify Network Builder.  In April 2008, Adify closed a deal to be acquired for $300 million by a wholly owned subsidiary of Cox Enterprises.  Rick then founded Playdom in 2008 with Dan Yue and Ling Xiao.  Playdom was an early online social game developer that was acquired by the Walt Disney for $760 million.  Next, Rick co-founded Funzio, a leading mid-core mobile social gaming company that was sold to Japanese gaming publisher GREE in 2012 for $210 million.
Rick currently serves on the boards of Cloud 9, Constructor, Inertia Systems, Manscaped, Nativo, SKALE, StriVR, and Super Evil Megacorp.  He earned a BS from UC, Santa Cruz and an MBA from the Wharton School of the University of Pennsylvania.
Quick Facts
Rick is still trying to beat Ed at tennis and Zaw at chess
Made his first investment when he was 10-years-old in a company called Rocket Research
The founder of many companies with total exits well in excess of $5 billion