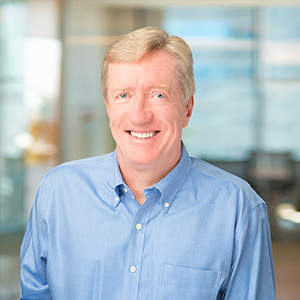 Ed is an experienced executive, investor, and mentor. He has been the CEO of several Silicon Valley venture-backed companies and collaborated with NEA for over 15 years. Ed was CEO of InfoGear Technologies, a company he sold to Cisco in 2000. InfoGear developed and launched the original "iPhone" in 1997. This pioneering cloud-server, internet appliance provided consumers with telephony, email, web browsing, e-commerce and localized services. Earlier in his career, Ed was at Aspect Telecommunications serving as the VP of Marketing and Corporate Development. He helped guide Aspect from its initial product launch to becoming the second highest appreciating public stock company during his final five years at the company.
Ed has built, acquired, and managed product development, sales, and operating organizations throughout the United States, Europe, Middle East, and Asia. Ed currently serves on the boards of ApplePie Capital, DLVR, Fortem Technologies, Pensa Systems, Scoop, and Swoop, and is a very active investor in OneD Material.
Ed received his B.S. and M.S. engineering degrees from MIT and graduated with highest distinction (Baker Scholar) from Harvard Business School, where he also received the McKinsey Award in Marketing. Ed served for nine years as a trustee at Sacred Heart Schools Atherton.
Quick Facts
Ed enjoys beating Rick at tennis and is working on his golf game.
Played soccer for 20 years in the Palo Alto Adult Soccer League (PAASL).
Has coached over 30 seasons of youth sports teams across baseball, basketball and soccer.