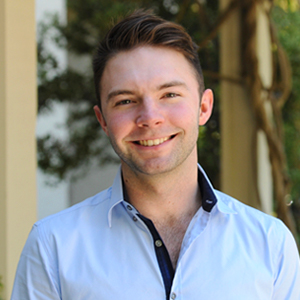 Alex Lloyd George is an analyst at Signia Venture Partners. He supports the investment process across all sectors Signia invests in, but takes a particular interest in companies building consumer products.
In a former life, he worked as a research associate at the Council on Foreign Relations, a foreign policy think tank in New York. There he coordinated a speaker panel series on tech and innovation, and also did research for a book about the early Cold War. Alex has also worked at a hedge fund in Hong Kong and an enterprise tech startup in Argentina.
Alex graduated from Brown University with Honors in Political Science. At Brown journalism was his calling and his curse, and he served as senior managing editor at a campus political publication and head of a blog at a student finance journal. Prior to university, Alex split his childhood among Hong Kong, Florida, and the UK, and has a suitably muddled accent.
Quick Facts
Alex is one of ten children. He likes to think he's one of the better-performing assets in his parents' portfolio.
Alex is a keen football fan (the European kind) and regularly sacrifices weekend mornings in the pursuit of this hobby.
Alex is a news junkie, and is forever coming up with creative ways to keep himself away from the New York Times' website.
Alex loves audiobooks, and will probably ask you what you're reading / listening to right now.