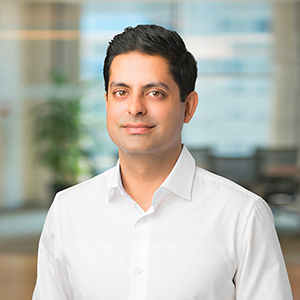 Sunny was part of Signia's founding team in 2012, after having co-founded one of the App Store's first location-based mobile startups (named Barstool) and investing with Pritzker Group Venture Capital in LA and Chicago. He was previously an M&A analyst in technology investment banking at Rothschild in London, an early business development hire at a venture backed spin-off of New Line Cinema, and a corporate strategist for Warner Bros., focused on digital content distribution.
He is on the board of Cents of Relief, a charity based in Connecticut that focuses on reducing human trafficking in Indian urban slums. He was also a board member for Next Gen Partners, the Valley's leading venture capital mentoring organization.
Sunny invests across consumer and enterprise sector startups, with a particular interest in consumer & content tech, virtual reality, and ecommerce. He is an observer on the boards of 8i, Super Evil Mega Corp, and Tenor and also works with portfolio companies, Eonite and Phoenix Labs. He previously served as observer on the board of Grow Mobile (acquired by Perion, Inc.) and worked closely with Cruise Automation (acquired by General Motors).
Sunny has an MBA from the Kellogg School of Management at Northwestern University, where he was a Lee Hague Scholar, a BA in Economics & Management from Oxford University and an MSc in International Relations & History from the London School of Economics (LSE), where he graduated with distinction.  
Quick Facts
Sunny claims he can beat Rick and Ed at tennis and, with a Linus/Sunny doubles team, he proved to be right during the last team offsite!
He is a huge Lord of the Rings, Marvel/DC Comics, and Mortal Kombat fan
He grew up with dogs and will soon get a yellow labrador in San Francisco, naming him Toby One Kenobi